Pacific Rim International
Your Saipan Realtor providing quality professional real estate services to the Commonwealth of the Northern Mariana Islands.
Tim W. Goodwin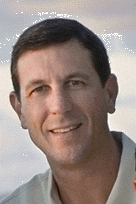 Owner/Operator, Pacific Rim International
Resident of Saipan, Commonwealth of the Northern Mariana Islands since 1975.
Founded Pacific Rim International Real Estate Company Saipan, Commonwealth of the Northern Mariana Islands, April 1989

Pacific Rim International:
Brokerage services for Residential, Commercial, and Industrial Properties
Rental placement services for Residential, Retail, and Commercial entities
Business Brokerage
Property Management
Broker Price Opinions
Real Property Development

"Tapochau Estates"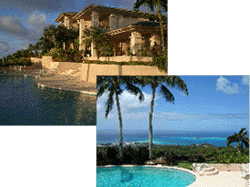 is a gated community consisting of four luxury townhomes. The complex caters to both active and relaxed lifestyles, no matter the occasion. Each townhouse offers magnificent living and dining rooms, an ultra-modern kitchen, two master bedroom suites with attached "Jacuzzi" bathes, a third bedroom which could also serve as an office/den, a full-sized guest bath, a utility room with full-sized washer and dryer, a two-car garage with automatic door openers, expansive open-air patios, a heated Jacuzzi spa sunken in the patio, and numerous decorator accents. There are security/storm shutters on all windows, with shutters on the large windows and sliding doors electronically operated.